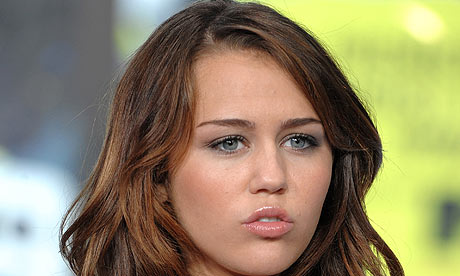 The nominees for the 22nd Annual Nickelodeon Kids Choice Awards have been announced, and Miley Cyrus, the Jonas Brothers and vampire epic Twilightare all up for major consideration, E! Online reports.
The 16-year-old Hannah Montana star leads the pack, with three individual nods for Favorite Voice (in the animated feature Bolt), Favorite Female Singer and Favorite Television Actress (for Hannah Montana). In addition, Hannah Montana and Bolt are up for Favorite TV Show and Favorite Animated Movie.
The Favorite Movie award will be a three-way battle between The Dark Knight, High School Musical 3: Senior Year and Iron Man. On the musical front, virginal power trio the Jonas Brothers are vying for the Favorite Music Group against Daughtry, Linkin Park and Pussycat Dolls.
Big-screen contenders include Jim Carrey, George Lopez, Adam Sandler and Will Smith—who are all up for the Favorite Movie Actor award—and Jennifer Aniston, Anne Hathaway, Vanessa Hudgens and Reese Witherspoon, who are competing for Favorite Female Movie Star honors.
The Favorite Book Award will be a battle of supernatural forces, as the Twilight and Harry Potter series duke it out for young America's approval.