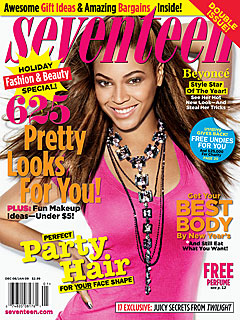 "I was 18 when we first met, 19 when we first started dating. There was no rush," the singer tells Seventeen in its December/January issue, due out Nov. 18.
"I really don't believe that you will love the same thing when you're 20 as you do at 30."
The singer, whose new album I Am … Shasha Fierce arrives Monday, says she wanted to have a strong sense of self before making a lifelong commitment to anyone.
"Before the age of 25, I would never get married," says the 27-year-old singer. "I feel like you have to get to know yourself, know what you want, spend some time by yourself, and be proud of who you are before you can share that with someone else."