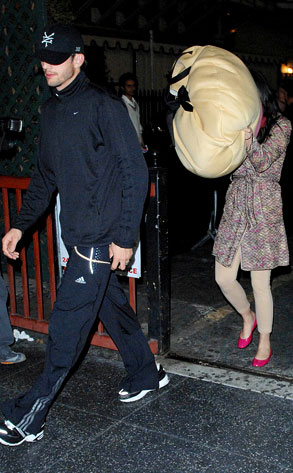 Demi Moore and Ashton Kutcher came up with their own unique spin on the typical couple's costumes. They hit Bardot Friday night dressed as—drumroll, please—boobs.
Although the duo was feeling camera shy when they left the bash (Demi hid her face in a giant, plush nipple), it was another story when they were inside the party.
"They were both incredibly festive and upbeat," an insider tells E! News. "They danced the night away."